78% of London's Roads at Illegal Levels of Air Pollution.
Published on 09-09-2013 by Dr Paul Beckett
London based radio station LBC 97.3FM reports that Seventy eight per cent of the main roads in London have air pollution levels that are illegal, according to data released by the Mayor of London's office. The numbers, which were calculated with analysis from the Green Party at City Hall and campaign group Clean Air in London, reveal that Hammersmith and Fulham, Camden and Westminster are the boroughs with the worst pollution levels. Almost all of their roads drastically exceed the legal European limits for nitrogen dioxide produced by motor vehicles.
Campaigners estimated that around 90% of the nitrogen dioxide came from diesel-engine vehicles. Medical research has found there is a link between the risk of respiratory problems and the exposure to increased levels of nitrogen dioxide. Bromley, Bexley, Sutton and Harrow are among the best performing boroughs. However, in each of those areas around 50% of the main roads still exceed the legal levels of pollution.
The figures help explain why London's busiest st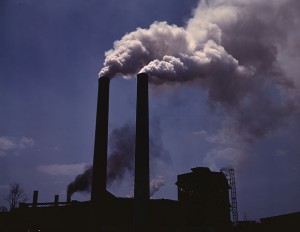 reets have the highest nitrogen dioxide levels of all European capitals, which are more than twice the legal levels and exceed the guidelines from the World Health Organisation, said Simon Birkett from Clean Air In London. A spokesman for Mayor Boris Johnson said that since the start of his term, nitrogen oxide levels have fallen by 20%, as a result of a package of measures that include the development of the largest fleet of low emission buses in Europe, the retiring of old cabs and a tightening of standards for vans and lorries.
Johnson has presented ambitious plans for his next term, including an Ultra-Low Emission Zone from 2020, which will be the first of its kind in the world. The Mayor's office also works closely with boroughs and businesses, and has allocated £20 million to an Air Quality Fund to improve the areas with the highest air pollution across London.