Bats, great crested newt, hazel dormouse, otter, water vole, reptiles and badgers are examples of species with specific legislative protection. Measures, including Ecology surveys and habitat creation and management, must be taken by any development or other type of project that might cause harm to protected species or habitats.
Phlorum works closely with our clients when planning and carrying out protected species surveys.
Great crested newt and pool frog are the only British amphibians which are European Protected Species (EPS). The pool frog is very rare and unlikely to be found on development sites. However, developers need to be aware of the possibility of great crested newts being present on their land and the implications of their presence.
The team at Phlorum are able to advise on great crested newt issues and liaise with planning authorities if required. We have experienced surveyors who are licensed to undertake presence/absence and population assessment surveys and in addition we are able to compile European Protected Species Mitigation (EPSM) licence applications.

Badgers and their setts are protected under the Protection of Badgers Act (1992) which makes it an offence to disturb a badger while it is within a sett or to damage or destroy a sett.
If the presence of badgers is suspected on a development site, then an assessment will need to be carried out. A Development Licence will be required for any works likely to affect an active badger sett or disturb badgers occupying a sett.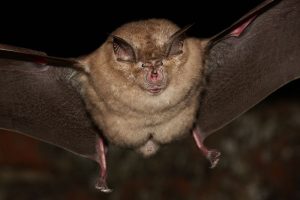 All species of bats are protected in the UK. Bats utilise a variety of places for roosting, breeding and hibernating and developers need to be aware of the possible presence of bats on their land and the implications for development.
Phlorum can provide advice and carry out a range of bat surveys including preliminary roost assessments, dusk emergence surveys and pre-dawn re-entry surveys. The team can also compile European Protected Species Mitigation (EPSM) licence applications.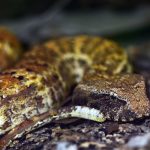 There are six reptile species found in the UK. These include common lizard, slow worm, adder, grass snake, sand lizard and smooth snake. All species are protected from killing and injury.
Breeding sites and resting places used by sand lizard and smooth snake are also protected although these species are rarely encountered on development sites. The other four species are more widespread and are often encountered on development sites.
Phlorum is able to carry out presence / absence surveys and design and implement suitable mitigation to ensure an efficient and successful result for the client and for reptiles.
Water voles inhabit burrows along the banks of water courses. The water vole is afforded protection in the UK under schedule 5 of the Wildlife and Countryside Act 1981. Phlorum staff can provide advice and are able to carry out surveys and devise appropriate mitigation when required. Water vole surveys are conducted between March and September. Although this species is active all year round, they are markedly less active during the winter.

Dormice are largely confined to southern England and inhabit woodland and hedgerows. They are generally active between mid-April to October. Surveys can be carried out during the active period which may include gnawed nut searches and nest tube surveys. These surveys are undertaken to assess the presence or likely absence of dormice at a site.

All birds, their nests and eggs are protected under the Wildlife and Countryside Act 1981 (as amended). Certain rare species (Schedule 1 birds) receive additional protection from disturbance while breeding. Phlorum can carry out wintering and breeding bird surveys and devise suitable mitigation for a range of projects. We also carry out watching briefs in respect of nesting birds.