Stemming from our preliminary ecological appraisal assessments and habitat and protected species surveys, our ecological consultancy services provide the necessary resources to design, plan, construct and then monitor the successful creation of biodiverse habitats for protected species across the UK.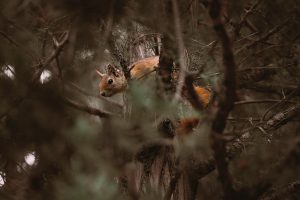 What is Habitat Creation?
Habitat creation is the provision of new, or the extension of existing, ecosystems, with the aim of enhancing biodiversity and the associated benefits that come from that. The creation of new habitat should consider all the needs of the ecosystem, such as the availability of appropriate nutrients, moisture, light, food-chain species, protection, stability, etc., in order to maintain diverse, healthy and sustainable populations of plants and animals.
How the Habitat Creation and Management Process Works
The creation of new habitat needs to be done in a way that is feasible, effective and appropriate. Clearly a large infrastructure project will need a different approach to a small residential development.
Urban sites are often constrained by restricted space and multiple stakeholders with high levels of interest and influence. This is often an overriding factor in designing habitat creation works for biodiversity. With a little careful planning, biodiversity can be maximised in even small areas that need to maintain a particular aesthetic in order to keep clients happy.
The process of habitat creation and/or enhancement follows the steps below.
Survey
In order to deliver ecological enhancements, it's important to understand what species and features are already present in the immediate and surrounding area. A Preliminary Ecological Appraisal involves an initial survey that can provide this information.
Design
This must consider how the balance between the proposed development and the habitats and species that are to be retained, enhanced or introduced, is best achieved. Habitats and buildings should complement each other. There's no use designing a feature that later proves to be incompatible with the use of the site, or for species that are not going to benefit.
Creation
This can vary significantly. At its simplest, it could be just letting an area of managed or unplanted land naturally become wild, or with the help of a change in management (e.g., less frequent mowing of grassland to encourage more species to establish).
For some habitats, such as pond creation, this can require significant earth works, with associated effort and costs. The costs, in terms of time, money and use of space need to be assessed against the requirements of the client and the ecological benefits of the works.