Air Quality "Diesel Tax" for London
Published on 30-07-2014 by Dr Paul Beckett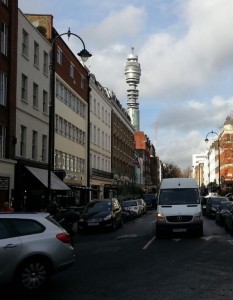 As first reported in The Times, drivers of diesel cars in central London may soon be charged an additional £10, on top of the existing Congestion Charge, in an attempt to improve air quality by discouraging the use of the most polluting vehicles. The new proposals, suggested by Mayor Boris Johnson, could help to reduce emissions of the most significant air pollutants in heavily trafficked areas, particularly particulate matter (PM10).
Further details are expected to be revealed in a speech by the Mayor tonight, but the plans would have to go out for consultation before any decision was made on their implementation.
Johnson is also said to be lobbying the UK Government to raise taxes on diesel fuel, which is currently taxed at the same rate as petrol despite being a more significant source of PM10 (however, and conversley, diesel is also a more efficient fuel and requires less processing energy than petrol to produce). By introducing this charge in London, it seems the Mayor would effectively be introducing his own tax for diesel vehicles in the capital.
Meanwhile, development in London is booming, with Phlorum providing air quality assessments for more than ten, large schemes in the capital over the last six months. Phlorum's expertise continues to ensure that clients see their plans come to fruition whilst satisfying the ever more stringent requirements of the London Councils' technical experts.