Should I Buy a House with Japanese Knotweed?
Posted on 6th May 2016 by Admin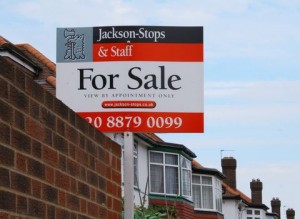 In short: "Yes". However, that needs to be caveated with: "as long as a suitably qualified company offering an insurance backed guarantee is employed to treat it".
Many of the damaging properties of knotweed are wildly exaggerated in the media and this adverse press coverage has resulted in significant property-blight effects being caused.
Essentially, if you were to compare two hypothetical properties that were identical in every way except for one being affected by Japanese knotweed, a prospective purchaser would always choose the knotweed-free property. The cost of this choice, and hence the diminution in value caused to the knotweed-affected property is very difficult to quantify, but as our homes are usually the most expensive purchases we ever make, it can be hugely significant. Figures of between 5% and 20% of a property's value can be sloughed off in this way, potentially hitting a vendor for several tens of thousands of pounds that they were not prepared to lose.
As these large and unexpected costs can affect all those involved in a property transaction process, the claims for damages where people lose out are fuelling an active and growing litigation market. Valuation surveyors are now being sued for failing to consider knotweed impacts on the properties they survey. Vendors are being sued for not identifying knotweed as a costly defect, and existing homeowners are being lumbered with large reductions in the value of their properties caused by knotweed located on their neighbours' properties (from who they can then pursue for compensatory damages).
Much of this seems very unfair. However, most solutions to treat knotweed are relatively cheap and consequently represent huge value for money when compared to the large diminution in value costs they can save. A herbicide treatment over several years can be less than a few thousand pounds. More immediate solutions might be required if a site needs to be remediated ahead of development or if significant knotweed growth affects one's enjoyment of their property; but even so, the higher costs for these more immediate solutions, such as excavation and burial (see here for more knotweed treatment options), are often significantly cheaper than the diminution in value impact.
There are of course other legal reasons for homeowners, buyers or property developers to be aware of knotweed; these include risks of fines, serving of Community Protection Notices ('ASBO's) or Species Protection Orders, and potentially criminal prosecution.
Although the physical effect on property of Japanese knotweed is often misrepresented, the perceived effects and legal risks often result in significant problems for many people. It is therefore essential that any knotweed treatment is carried out by a suitably qualified company like Phlorum. Our credentials speak for themselves; we helped produce the Royal Institution of Chartered Surveyor's knotweed guidance and were instrumental in establishing a trade body to satisfy mortgage lenders' knotweed risk requirements. We offer a wealth of Japanese knotweed services, including domestic knotweed removal and knotweed eradication from commercial premises.
We offer free consultations for anyone affected by Japanese knotweed. Please call us on our Freephone number 0808 168 9540 or email us directly from our Contact Us page.
Alternatively, if you think you might be affected by Japanese knotweed growth, take some photos of the suspect plants and send them to us via the web-tool on our website here. Completely free of charge we will take a look and let you know if we can identify any knotweed in the shots.