Network Rail Loses Appeal on Landmark Knotweed Case
Posted on 3rd July 2018 by phlorum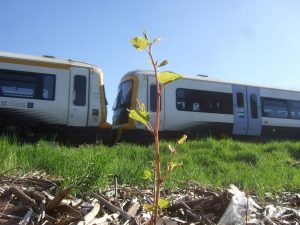 Network Rail has lost its case to overturn a decision against them in respect of damages caused to two residents in Maesteg, South Wales.
Phlorum provided the expert witness support in both Claimants' actions against the rail operator. We worked with two law firms on this case: Charles Lyndon; and JMP Solicitors. Both have established a significant amount of experience on Japanese knotweed cases where diminution in property value effects are caused.
The Court of Appeal decision now opens the doors for other claims where homeowners have been affected by their neighbours' Japanese knotweed.
In summary, if you have Japanese knotweed on your property and there is a risk that it encroaches onto your neighbour's land, then you could be liable for significant damages.