Sustainable Transport eVent
Published on 20-06-2019 by Dr Paul Beckett
Last updated 06-03-2021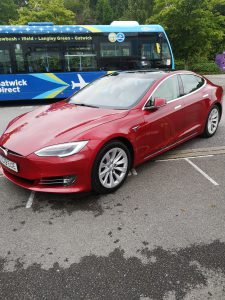 Air pollution is increasingly recognised as a contributing factor to thousands of premature deaths every year. It is a hot topic in the media, and there are many causes. However, emissions from road transport are the primary cause of poor air quality in most urban locations.
There are many initiatives and actions that can improve the air we breathe, and to coincide with National Clean Air Day 2019, Phlorum organised a Sustainable Transport eVent to showcase the latest in sustainable transport options on the market today. In partnership with the Sussex Air Quality Partnership, Defra and Gatwick Airport, we were proud to host a full day of inspiring presentations from industry leaders, with the latest low emission and electric vehicles on show at Crawley Town Football Club.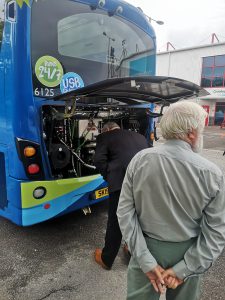 To kickstart the day, we heard from Rachel Thompson, the sustainability lead at Gatwick Airport, about their approach to the 'Go Low' challenge. Gatwick Airport is in the process of implementing their Decade of Change strategy, which incorporates sustainable transport and improving air quality. Before breaking for a tour of the exhibition, we also heard from the Low Carbon Vehicle Partnership, which is a membership organisation devoted to accelerating the shift to cleaner vehicles, and from Patrick Warner of Metrobus, who spoke of their plan to introduce a hydrogen fuel cell electric bus into service in Crawley to achieve their goal of net zero emissions by 2030.
During the break, delegates were offered the opportunity to network, and to view and test-drive an array of electric vehicles on display. The exhibition included a Nissan Leaf in use by Crawley Borough Council, a Renault ZOE in use at Gatwick Airport, a Renault Z.E fleet van, Tesla's latest Model S, a BlueCity car club vehicle and an Ultra-Low emission bus from Wrightbus. Evans Cycles and the APP-Bike were also on hand to promote modal shift towards electric bicycles and bike-sharing. After lunch, the seminar continued with Bluecity Car Club offering insights into how 100% electric app-based car sharing is growing in popularity, particularly in London with the recent introduction of the ULEZ. We heard from Jerry Stokes of GRIDSERVE, who are radically transforming the electric vehicle charging experience by rolling out over 100 Electric Forecourts® across the UK, and from Jonny Berry who showcased the latest electric vans available from Renault's product line on the market today. To conclude the seminar, Tesla headlined with an inspiring presentation about how they have disrupted and will continue to disrupt and advance the transport industry through innovation and advancements in technology.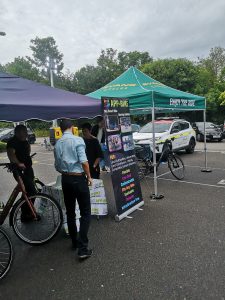 The Sustainable Transport eVent was packed full of interesting discussions and examples of how a shift toward low emission vehicles is currently accelerating across the UK economy.
If you are interested in learning how your business can reduce emissions and save money, Phlorum is currently working to deliver the Sussex Eco Grant Scheme, which offers FREE energy audits and eco-driver training to improve air quality across the county. Get in touch with us today to discuss how we can help with your low emissions plans.