Mortgages still being refused because of Japanese knotweed infestations
Published on 14-03-2011 by Phlorum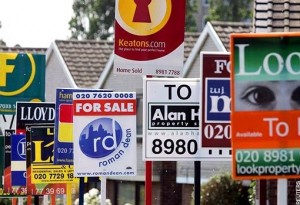 Last year the Telegraph reported that house sellers had been forced to spend thousands of pounds eradicating Japanese knotweed from their land after finding their homes had become virtually unsellable because potential buyers were being turned down for mortgages.
At Phlorum we are increasingly being contacted by home buyers affected by Japanese knotweed who are reporting that mortgage lenders are insisting that they will only approve an application if the Japanese knotweed on the property is removed by a professional.
Having had discussions recently with HSBC and a few of our contacts in the mortgage sector, it seems that many lenders are still resolutely refusing to lend on any property that has been identified as being affected by Japanese knotweed.
Those lenders who are more likely to lend on properties affected by Japanese knotweed will generally only do so after considering a valuer's comments, but usually, if knotweed is mentioned, they will not want to lend.
One area lenders will definitely not lend where knotweed is present is for Buy-to-let Mortgages.
Natwest and HSBC seem to be the most amenable lenders where Japanese knotweed is concerned. If a surveying valuer's comments suggest that the knotweed could effectively be treated, then they will seek to deduct the cost of this from the value of the property. However, they will still want some form of guarantee or warranty once the knotweed has been cleared.
Further information on identifying and treating Japanese knotweed can be found here.
We would be interested to hear if you have any experience of mortgage lenders refusing to lend on properties affected by Japanese knotweed. Email or call us on 01273 704449.