Japanese Knotweed Claims: Guest Blog by Charles Lyndon Ltd
Published on 27-02-2017 by Dr Paul Beckett
Last updated 21-08-2023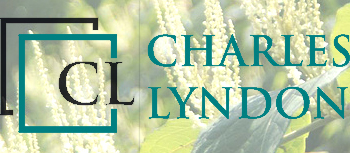 Charles Lyndon Knotweed is a law firm who specialise in Japanese knotweed litigation.  Charles Lyndon, with the help of Paul Beckett of Phlorum, has recently been successful on behalf of a client in a landmark Japanese knotweed case. The presence of the plant on a property or even in close proximity to a property creates difficulties for people wishing to secure mortgage finance. The problems securing mortgage finance coupled with the damage that Japanese knotweed can do severely restricts demand for, and reduces the value of, properties where it is an issue. There have been numerous reported cases of homeowners unable to sell their properties or having to sell for up to 50% below market value. Despite the fact that it is such a serious problem for so many homeowners, there has, until recently, been no legal cases on knotweed and property owners' responsibilities to their neighbours. However, Charles Lyndon recently successfully brought a case against Network Rail on behalf of the owner of a house bordering a railway embankment. Mr Waistell had bought a property in Maesteg, South Wales, in 2012 shortly after his wife died, but deciding that he wished to see out his final years in Spain, attempted to sell the property in 2013. It was during the course of trying to sell his property that Mr Waistell discovered that there was over 600 square metres of knotweed on the railway embankment to the back of his bungalow and that no lender would lend against the property. This, in effect, meant that Mr Waistell was unable to sell his property.  In order to sell his property at market value, Network Rail would need to instruct a competent contractor to treat the knotweed and ensure that the treatment programme was supported by an insurance-backed guarantee. Despite asking Network Rail to comply with this requirement, they failed to assist Mr Waistell and have only treated the knotweed 3 times since 2012, two of which treatments were at completely the wrong time of year.  Having no joy on his own, Mr Waistell turned to Charles Lyndon to assist him. The case was heard in Cardiff between 28-30 November 2016 and judgment was handed down on 2 February 2016. Recorder Grubb found that Mr Waistell had successfully made out his claim in private nuisance against Network Rail. It was found that not only had Mr Waistell's property suffered from encroachment, but also that the mere presence of knotweed on Network Rail's land was an actionable interference with the use and enjoyment of Mr Waistell's land. As a result, Mr Waistell was awarded damages for the cost of treatment and the residual diminution in value of his property after the treatment had been carried out. Rodger Burnett of Charles Lyndon said:
"Not only is this a great result for our client, but also the case will have profound implications for homeowners and landowners across the country because the court has found that the mere presence of Japanese knotweed is capable of being an actionable nuisance even if there is no encroachment.  Every homeowner should be able to sell their home at its full market value.  The attitude of lenders and the stigma that attaches to properties affected by knotweed means that where knotweed is an issue it often has a negative impact upon the value of a property.  Hopefully now Network Rail and other significant landowners will start to take their responsibilities to their neighbours seriously and put in place effective treatment programmes so that others do not have to suffer as Mr Waistell has.  If they don't then at least people will know that there is help at hand and courts will provide them with redress."
The story has been reported by BBC Wales  and the Mail on Sunday . Charles Lyndon helps a wide variety of clients with Japanese knotweed and has worked with Phlorum for a number of years.  Examples of the types of areas we can help in include:
If you would like any further information regarding this judgment please contact Rodger Burnett at rodger@charleslyndon.com or Dorothea Antzoulatos at dorothea@charleslyndon.com.